In 1945, Clint and Dot (Nana) Congdon, originally from Colebrook, NH, opened Congdon's Restaurant on Main Street in Kennebunk. The restaurant was a thriving business, but the main reason people kept coming back was Nana's homemade doughnuts. They later sold the restaurant, moving the doughnut equipment into a barn where they wholesaled doughnuts to area stores.
In 1955, Nana, and her son-in-law Herb Brooks, built Congdon's where it sits today. Fried seafood and grill items were added to the take-out menu, but the mainstay of the business was still the doughnuts. In 1962, the Pancake Room Restaurant was added to the property.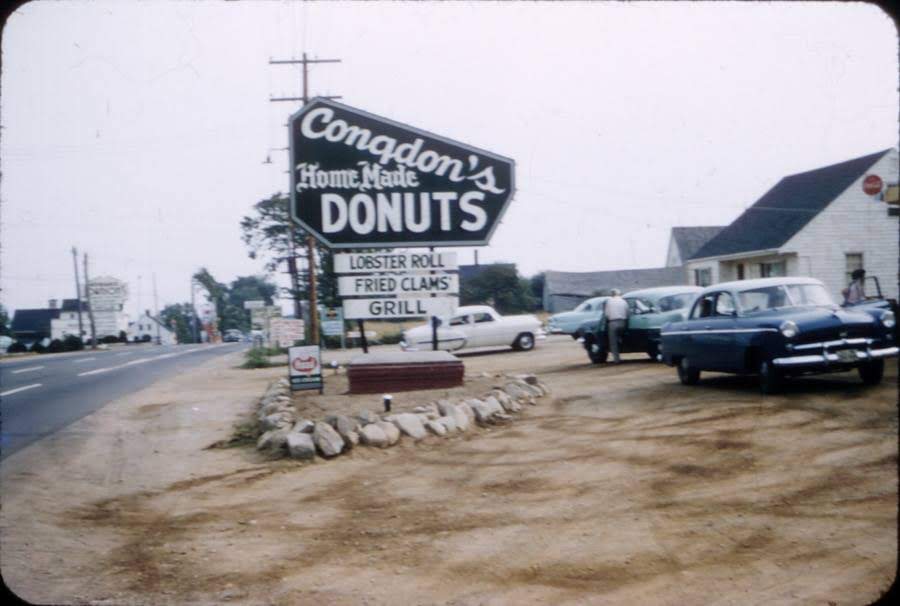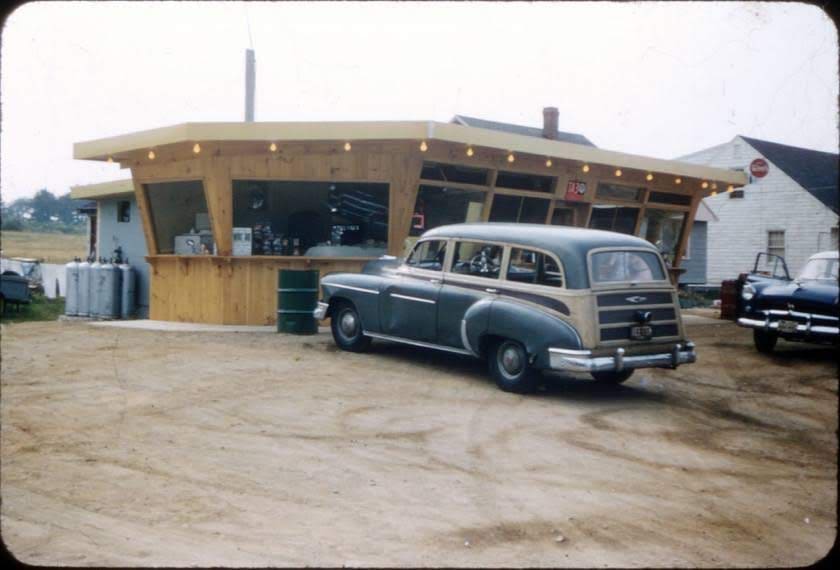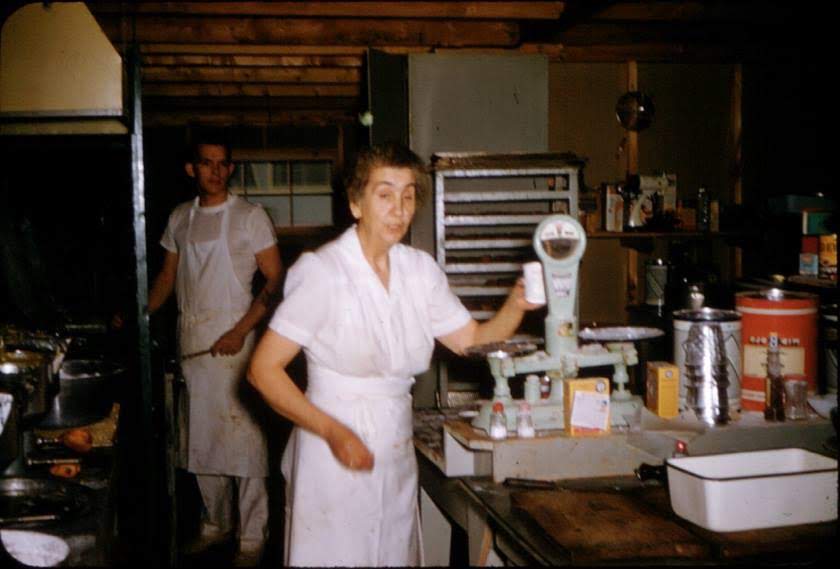 "Breakfast Anytime" was it's main theme then and remains so today at Congdon's Doughnuts Family Restaurant. Over the next eight years, Herb and his wife Bev, expanded their business to include doughnut outlets in Old Orchard, Kennebunk, and Ogunquit. Tragically, they were both killed in an airplane crash in 1965. The following year, Herb's sister Eleanor, with her husband Richard Leech, took over management of the business. Continuing the family tradition,Over the years, Congdon's has seen many changes. In April of 1979, a propane gas leak completely destroyed our old take-out stand, taking with it many wonderful memories. Upon rebuilding, an inside dining room was added to our new home enabling us to stay open year round
"Breakfast Anytime" was its main theme then and remains so today at Congdon's Doughnuts Family Restaurant
In June of 1983, a fire blackened the interior of our building, forcing our crew to scramble in our efforts to open for the summer season. In 1984, the Pancake Room Restaurant and Congdon's Doughnuts joined forces under one roof consolidating the best for both places for your dining pleasures. Having had additional doughnut outlets in Kennebunkport, Wells Beach, York Beach, and Ogunquit,our doughnuts have seen many homes. In 2002, Richard and Eleanora drive-through was added as a means to service today's fast paced lifestyles.Congdon's has always been a family restaurant where quality in our products has our utmost devotion, constantly striving for the best in everything we offer. We do hope you enjoy dining at our house.